Hi, I'm Melody,
here to remind you.
Because you know this stuff.
You've got this. You may have forgotten that you've got this, but YOU'VE GOT THIS. I'm here to guide you back to your own life, to your deepest wisdom, to your superpowers. I'm here to remind you that your life, when lived authentically, will not look like anyone else's life. You have your OWN Soul Road. Let's get you back on it.
My Story
I had to get back on my own Soul Road
At 50 years old, I have "done it all," success AND failure — and I've learned some unexpected lessons. I was a millionaire before I was 30 and then I lost it all and built something else. I've designed thousands of products and wrote lots of books. I've won the awards I thought I needed to be "valuable." But in the end, the way I was living didn't feel like me. Now I am in the mountains, living a very simple, quiet and authentic life focused on teaching soulwork. I've lived a whole lot of versions of myself, trying to figure out who I actually am. I have made deals in Manhattan, traveled the world, hosted incredible events and trainings and lived "The American Dream." I've also fallen on my face a whole lot — and I got back up. What I've learned through it all is that it doesn't matter what the world says is success. It doesn't matter what anyone else is doing with their life. What matters is that we each stay on our own Soul Road. I want to help you do just that — because it's truly the most beautiful way to live.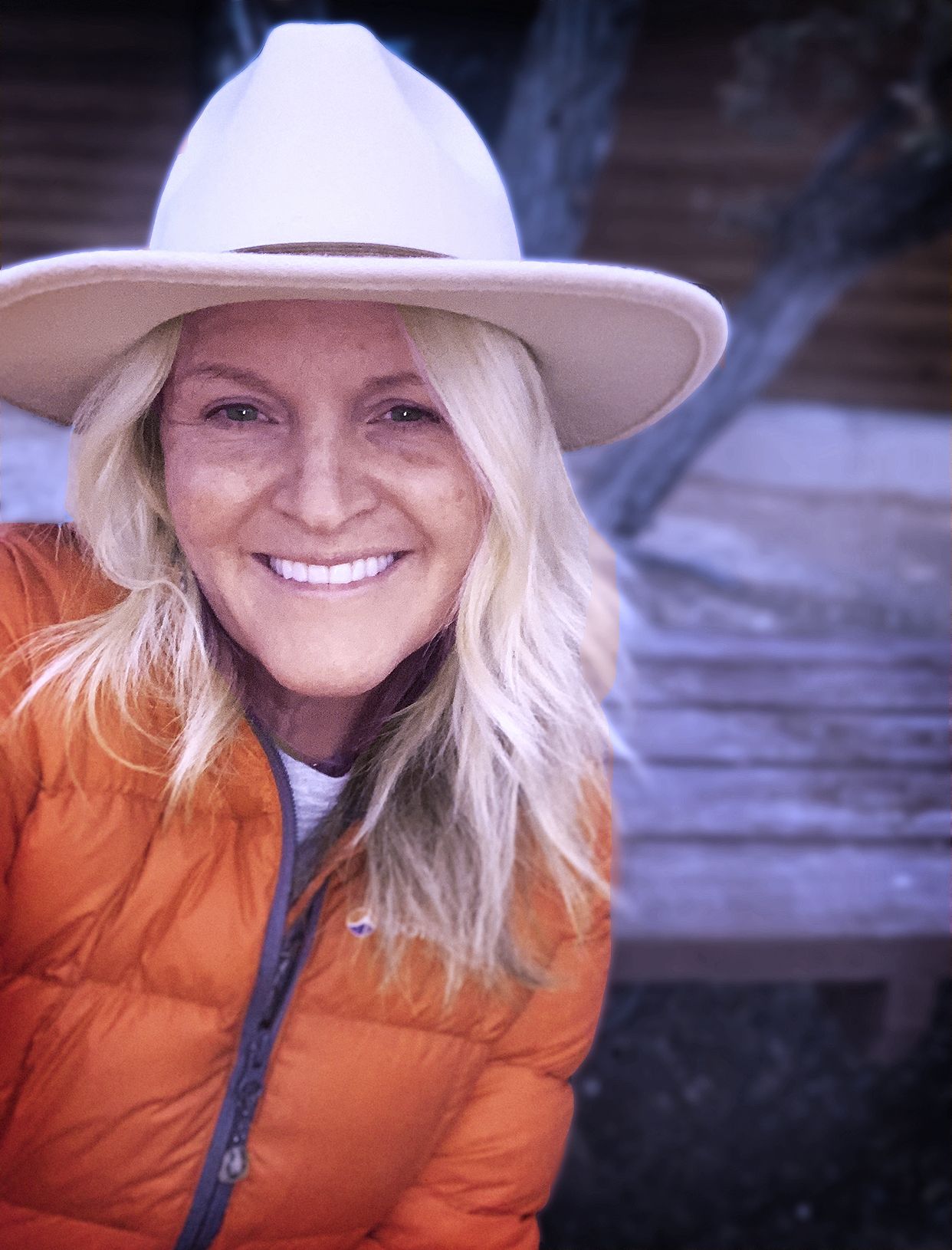 I've Been Down Some Tough Roads . . . I Know You Have Too
Are you looking for someone to guide you through parts of your Soul Road that you don't quite know how to navigate? My own Soul Road has taken many unexpected turns. I know the complexities of life's hardest lessons. I know what it's like to work very very very hard to make your dreams come true, and I also know what is like to watch your life burn to ashes overnight. I especially know what it takes to get back up and begin again. I have been married for 30+ years to my very best friend, we have 5 children and 5 grandchildren — those beautiful roles have taught me more than anything else. I have started and led 2 international companies. I was a caregiver for almost a decade after my husband's traumatic brain injury. I have known loss, betrayal, big mistakes, financial worries, and health problems. I know how to thrive inside of it all and I know how to help you get back up when life knocks you down.
What my students have to say
Melody did all the gritty work of sorting through her own relatable life experiences and categorizing them into manageable sections to tackle so that the rest of us could see that soul work doesn't have to be an endless process with no rewards along the way.
Antoniette Saunders, Hope Dealer
In my work as a therapist, I see a lot of modalities for emotional healing. Melody's tools and courses are like no other, utilizing creativity and self-inquiry to help all human beings find their own strength, power and passion.
Kat Cosimano, Psychotherapist
Melody taught me to look at the people and things that I was allowing to take up space in my life and to decide who/what should be allowed to stay. She helped me see that I am WORTHY of goodness and happiness.
Stephanie Sharp,
Blissful Heart Studio
Words I live by
"It is good to have an end to journey toward, but it is the journey that matters in the end."
— Ursula K. Leguin
Created with